EHS DYNAMIC SAFETY MOBILE APP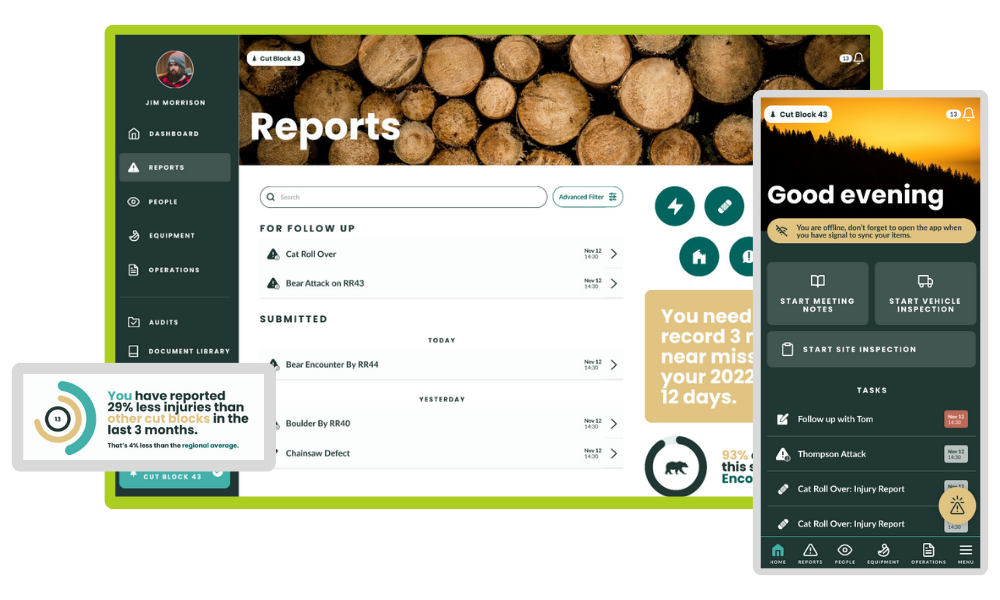 Enhance visibility into contractor safety performance
Improve contractor safety report submission.
POWERFUL FEATURES
A safety data submission app designed to help your contractors improve their reporting and record keeping
Implement Your Standardized Forms
Deploy your organisation's standardized forms to contractors, ensuring consistency and clarity.
Real-time, Consistent Field Reports
Receive timely reports from the field that adhere to standardized formats, enabling effective comparison and analysis across contractors & projects.
Uncover Deep Insights into Contractor Safety Performance
Gain a comprehensive understanding of contractor safety performance through in-depth data analysis and visualization tools.
Empower Contractors to Enhance Safety Programs
Provide valuable resources for contractors to manage and elevate their safety programs, fostering a culture of continuous improvement.
Up-to-date Worker Training Profiles
Contractors maintain and update worker training profiles, ensuring compliance.
Seamless Integration with Leading Safety Certifications
Supports important safety certifications like COR, SECOR, and SAFE, ensuring alignment with industry safety standards.
Want to learn more? Contact Us.