Predicting injuries and mitigating risks with artificial intelligence
The Injury Predictor & Analyzer (IPA), is an AI agent that predicts the risks of serious injuries based on the performance of organizations

IPA analyzes various inputs, including injury records, training data, COR audit data, safety culture surveys, and other safety data to assign your organization a risk score (that predicts how likely it is for an incident to occur) based on your firm's safety data, as well as industry safety data.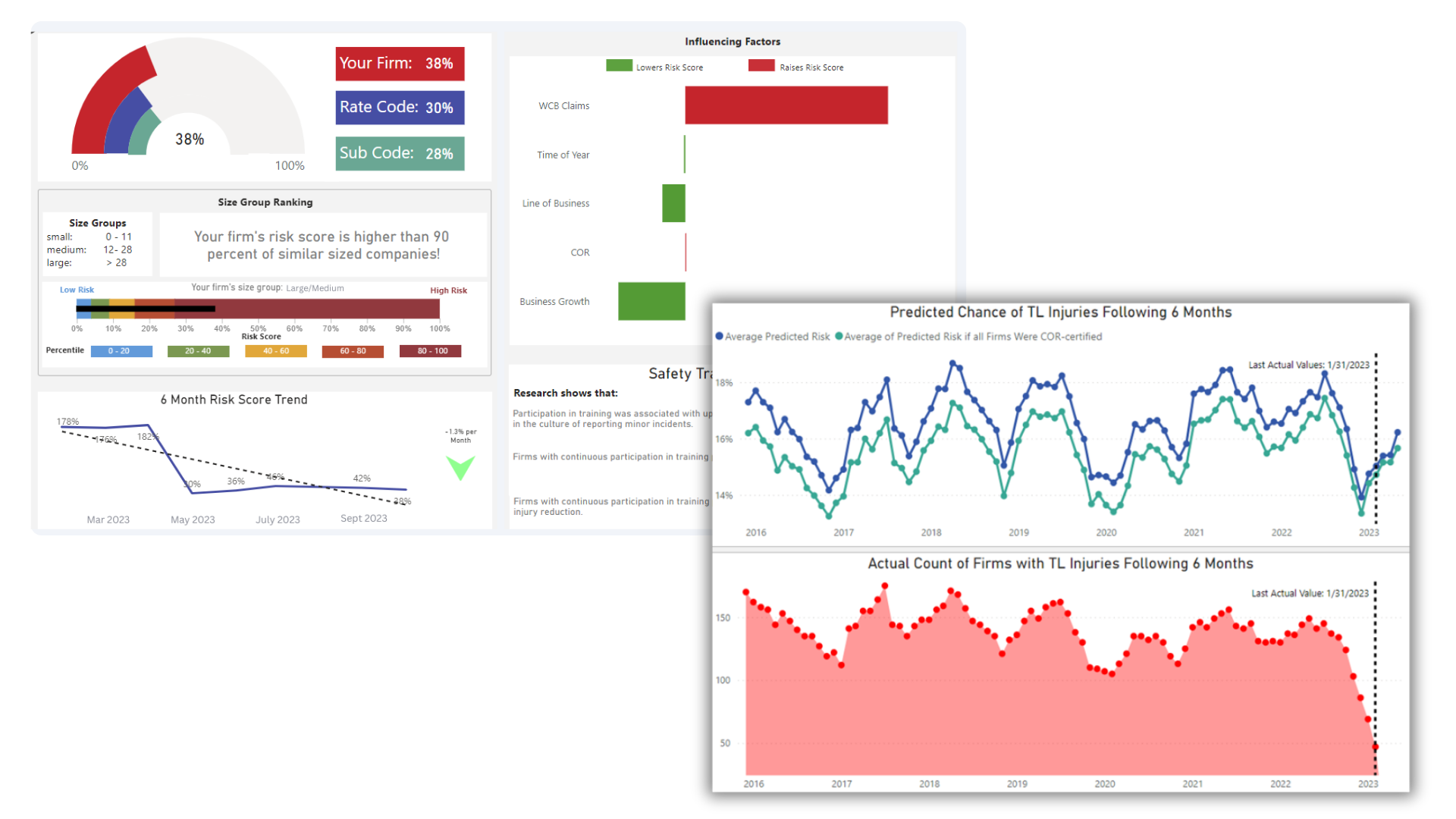 Forecast & Predict Incidents
See the red flags and warnings before an incident occurs.
Enhance Proactive Engagement
Identify critical patterns and trends that indicate risks that can cause incidents. Get actionable insights from your safety data.
Prevent Injuries
Mitigate risks proactively before injuries occur. Identify warning flags early on…
Contact Us
Want to learn more? Let's talk.