We provide solutions for organizations at any safety data maturity level.
Safety Analytics Consulting
Whether you're making the shift from paper to electronic systems, enhancing an already established analytics framework, or embarking on the implementation of AI and Machine Learning, EHS Analytics is poised to help you execute your strategic vision.
Where are you on the EHS Analytics Ascendancy Model?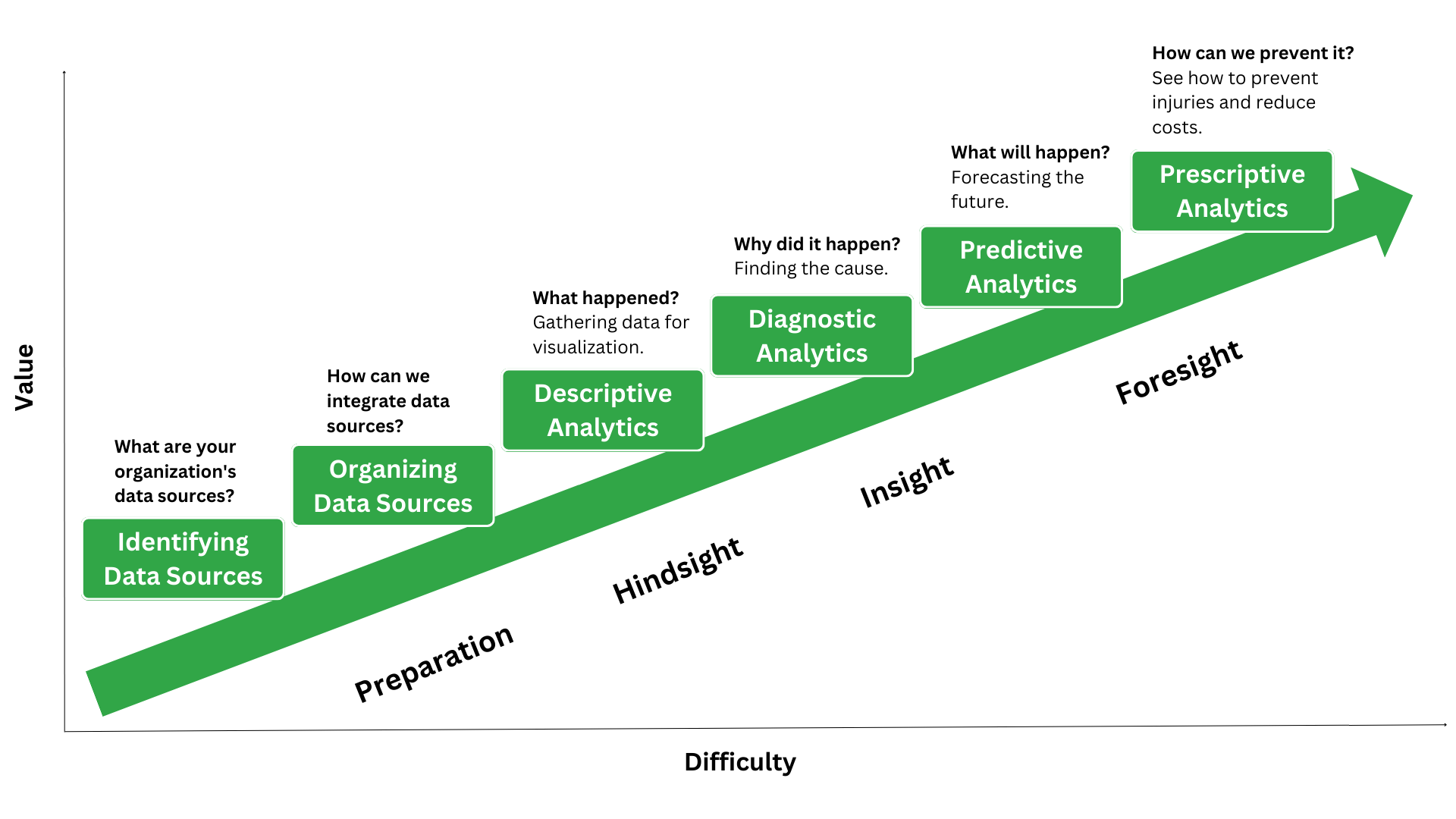 Assessment of existing analytics
Our assessment covers everything from data collection strategies, to advanced analytics implementation. We specialize in creating a solid foundation for your safety analytics journey, ensuring quality data acquisition that enables you to make informed decisions.
Tailored Approach
We tailor our approach to align with your unique goals and challenges, offering a dynamic analytics maturity roadmap to propel your progress.
Book a consultation with us.