Actionable insights from your occupational and process safety data.
Safety Outcomes and Insights

By integrating and analysing historical safety data, incident reports, training information, and more safety data, we enable organizations to anticipate potential risks and mitigate them before they occur.
Fast-Track to Predictive Analytics
Identify trends and correlations and even predict elevated risk.
We eliminate the complexities traditionally associated with predictive analytics, making it accessible to safety professionals without extensive data expertise.
AI and Machine Learning
By leveraging advanced machine learning techniques, we can automatically label and classify incidents and other safety data to detect patterns, trends, and leading indicators. Our predictive analytics capabilities provide early warnings of potential safety incidents, enabling organizations to take proactive measures to prevent accidents and protect its workforce.
Benchmarking against industry
Understanding how an organization's safety performance is compared to industry, is essential for driving continuous improvement. Our data solutions provide robust benchmarking capabilities, allowing you to measure your safety outcomes against industry peers and identify areas for improvement. Gain valuable insights into your organization's safety performance, and where it stands to set realistic goals, track progress, and elevate your safety standards.
Actionable Insights
Make data-driven decisions to enhance safety performance and mitigate risks. We provide you with intuitive visualizations through our analytics dashboards, and interactive reports, to help you gain a comprehensive understanding of your safety data and extract valuable insights instantaneously.
Fast-Track to Analytics Maturity
Explore Solutions for Predictive Analytics and AI
EHS INCIDENT DESCRIPTION ANALYSER (EIDA)
EIDA is a powerful AI agent that automates the classification and analysis of OHS texts. EIDA employs Natural Language Processing (NLP) techniques to label and extract critical information from incident reports, enabling organizations to identify root causes, common trends, and recurring issues. Streamline and accelerate safety data analysis with EIDA.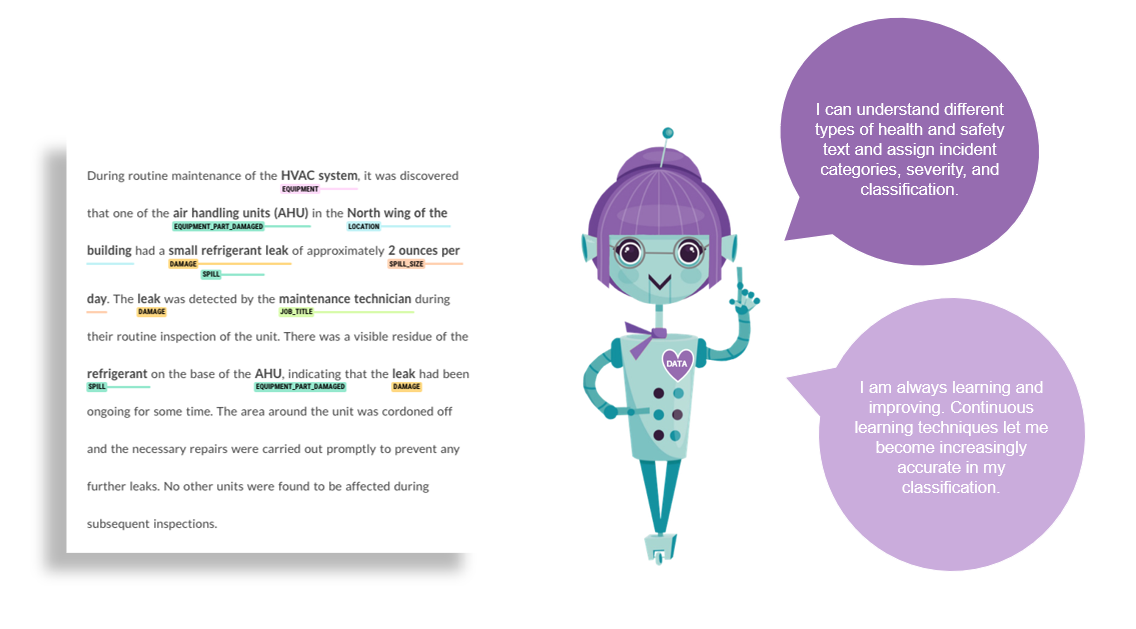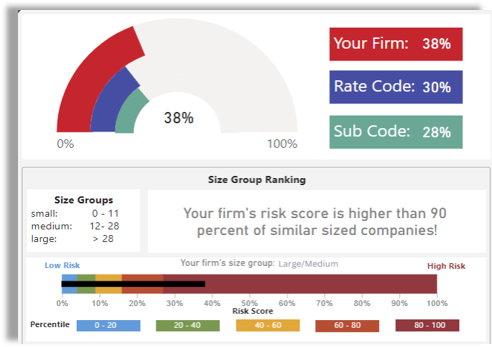 INJURY PREDICTOR & ANALYSER (IPA)
IPA is an advanced AI agent designed to predict and alert organizations of potential risks and injuries. By leveraging historical data, current data and machine learning, IPA can identify patterns that contribute to injuries and warn organizations before incidents occur.
PREDICTIVE ANALYTICS
A proactive approach to safety requires anticipating and mitigating potential risks. Predictive analytics leverages all your safety data to forecast future trends, identify patterns, and predict potential risks. Using AI and ML, organizations can proactively monitor and implement preventive measures, allocating resources accordingly. Optimize your safety strategy with predictive analytics.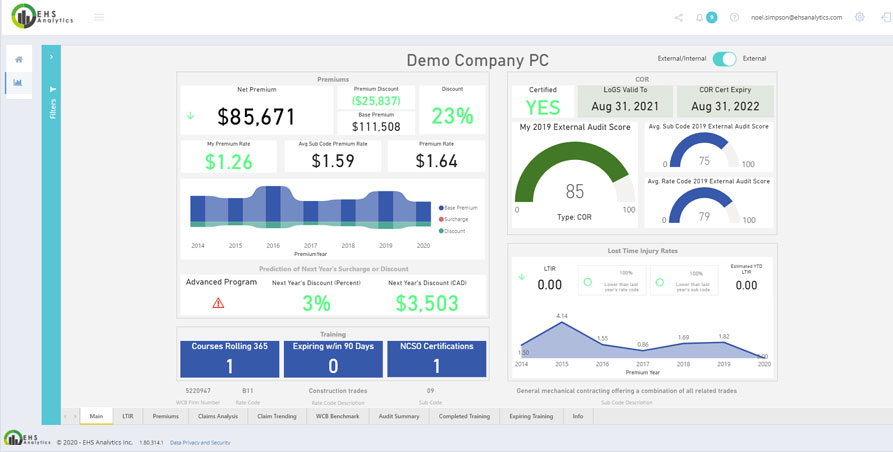 SAFETY DASHBOARD DESIGN
We collaborate closely with your organization to understand key metrics, goals, and user requirements. We transform complex safety data into clear, concise narratives, empowering you to communicate key insights effectively to stakeholders at all levels of your organization.
RESEARCH & ANALYSIS
Continuous improvement requires research and analysis. Get expert advanced statistical research done on custom topics and organizational data.

We conduct rigorous data analysis, literature reviews, and benchmarking studies to equip you with the knowledge needed to stay ahead. Our research and analysis services support evidence-based decision-making and help you identify emerging risks and opportunities.